2016 in Concert Photos
As you probably already know, I see a lot of concerts.
Grace Potter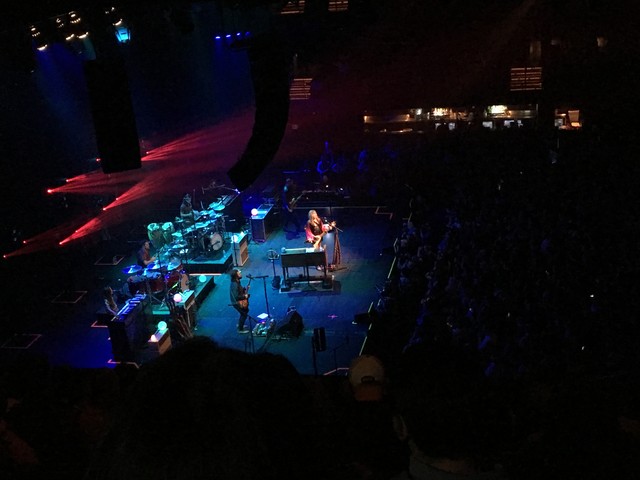 We were going to Austin to eat tacos and see music, and picked up tickets for Grace Potter at the last minute. The legends of her amazing live performances, are, if anything, understated.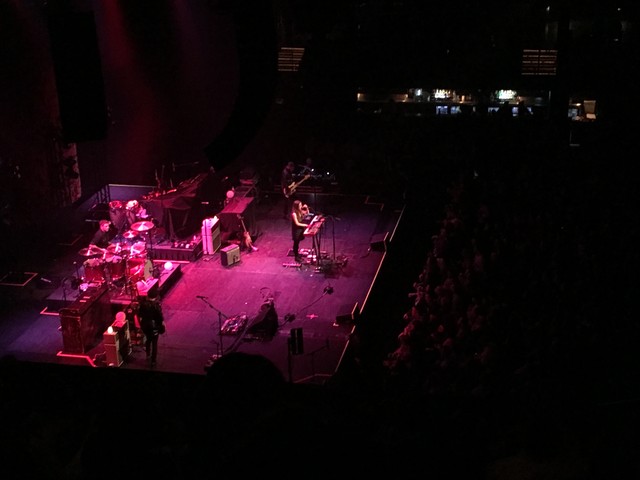 Her opener and keyboardist, Eliza Hardy Jones, is also hauntingly good. I came back to DC and wrote a Track of the Day about her. It turns out she's an Atlantic fan.
Wilco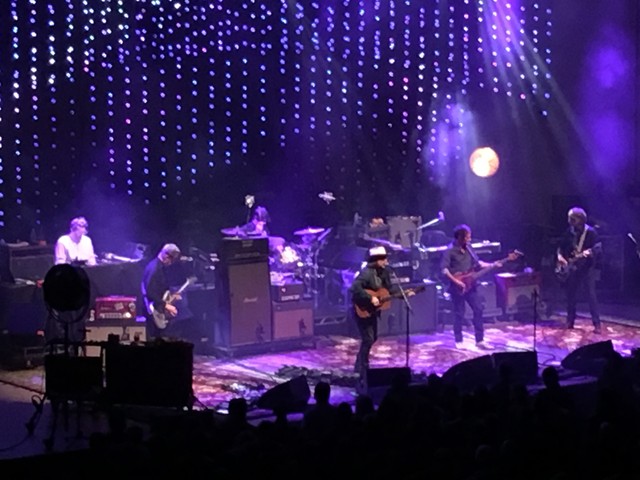 Wilco played DC during the superbowl, and obviously the Daughters of the Americans Revolution hall was packed to the gills. Star Wars, which they played in full, isn't my favorite album, but it's cool than, even after all these years, every release is a completely different animal that takes risks understanding that their fans will go there with them.
The Walking Sticks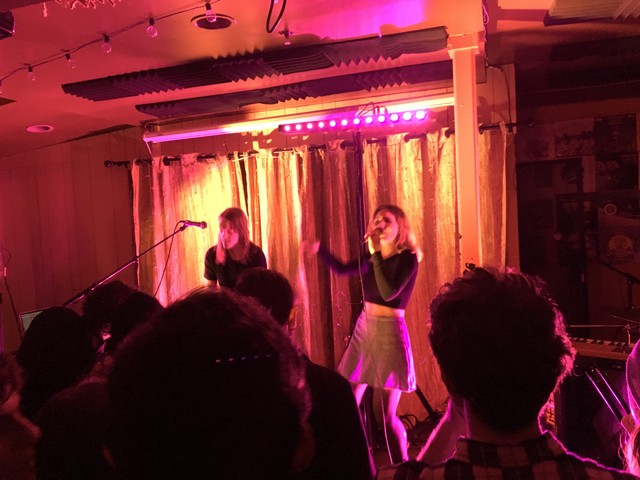 We went to a basement show for one of our favorite local bands, where they announced their new name - Shaed. Keep an eye on these guys. They've got something really cool in the making.
Tristen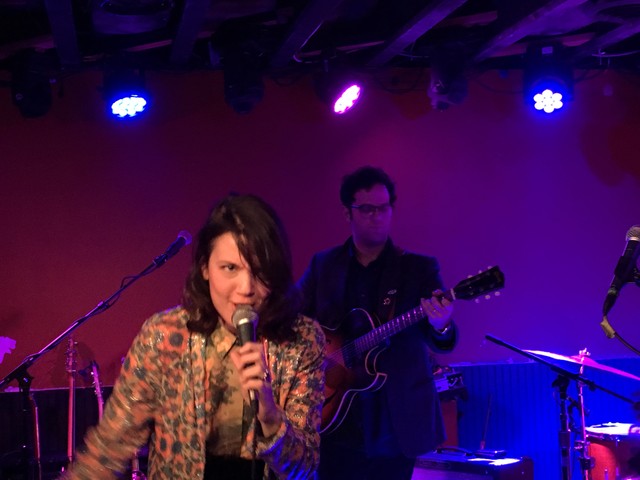 I know about Tristen because she was one of those openers who was better than the act that follows. If you've never heard of her, go see a show as soon as you can while she's still playing small, intimate venues.
Metric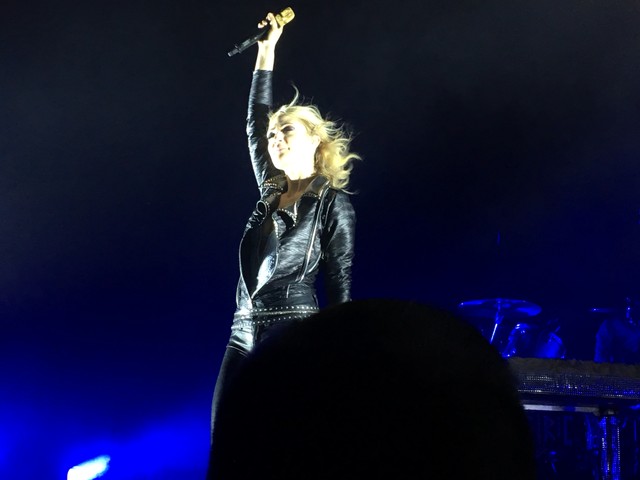 There are performances and there are performances. I'm beginning to feel like a broken record—a phenomenon I've never actually seen–rambling about how awesome everyone is, but Emily Haines and co just command the stage in a way that even persuades people to put their phones away. When we talk about the effect music has on people, the reason we go see these shows, this is what we mean.
Bonnie Raitt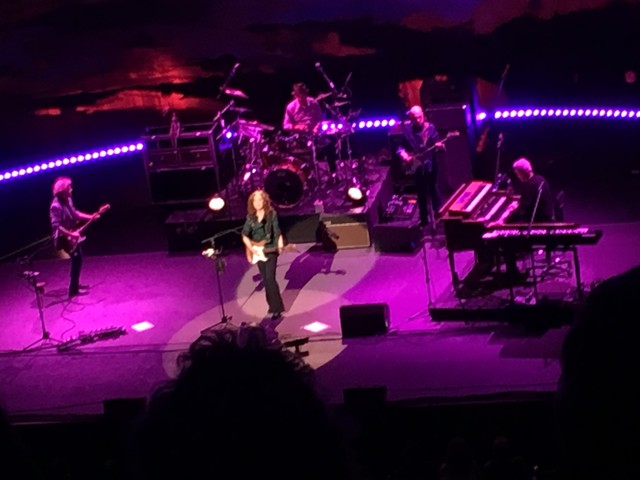 Bonnie a 70-year-old blueswoman. Neither you or I will be that cool at that age.
This photo got me scolded by a bored security guard. They feel very strongly about cameras in St. Louis.
Jose Gonzalez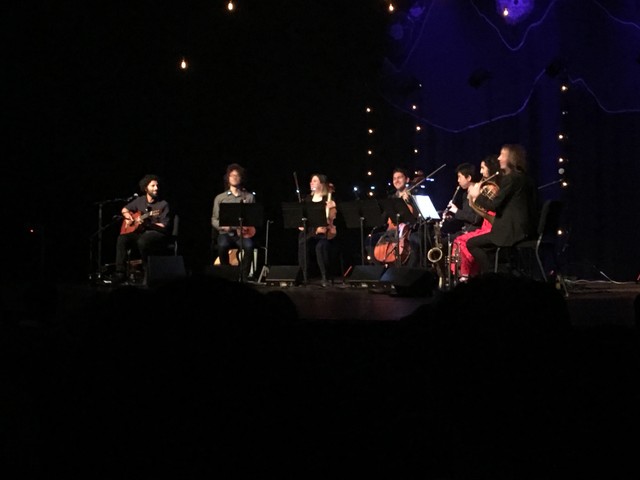 Have you ever seen an indie rock star play an acoustic show with a string quartet?
Lucius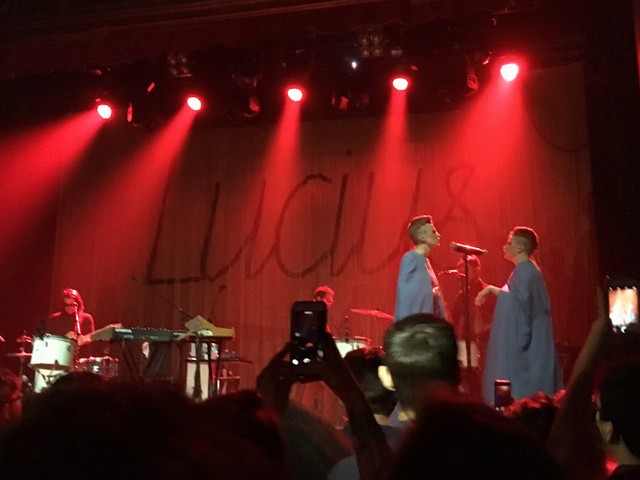 On tour in New York for their second album, Good Grief, Lucius has new costumes, new personas, and a newfound kick in their sound. What they're doing is creating personas to drive the music. Every album will be different, and draw from the characters they've created.
So we saw them two more times this year.
Andrew Bird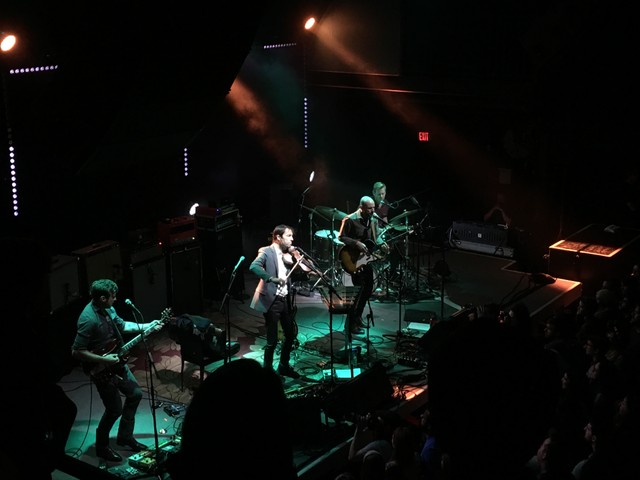 In addition to being one of the most mesmerizing writers in music, Andrew Bird possesses superhuman whistling powers and switches back and forth between a violin and a guitar in the middle of a song.
I've become obsessed with Are You Serious. Also the word "abstruse", which, in this day and age, is remarkably useful.
Lissie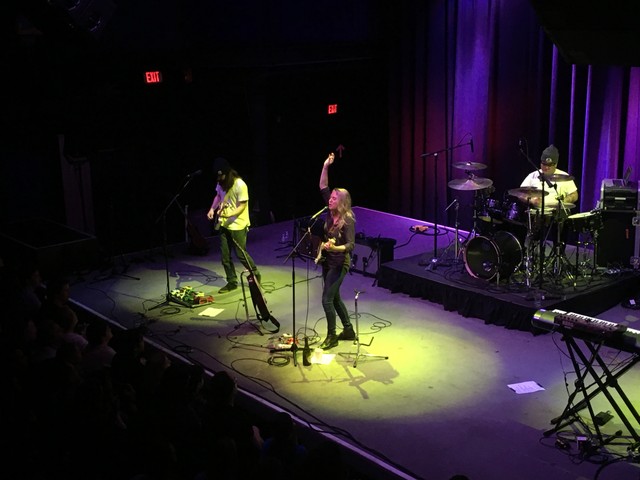 I didn't know much about Lissie before this show. She lives on a farm in Iowa and her new album, My Wild West is a deeply personal, independent work of art. Her live performances are the same.
The Des Moines Register did a profile on her that's worth reading.
Tokyo Police Club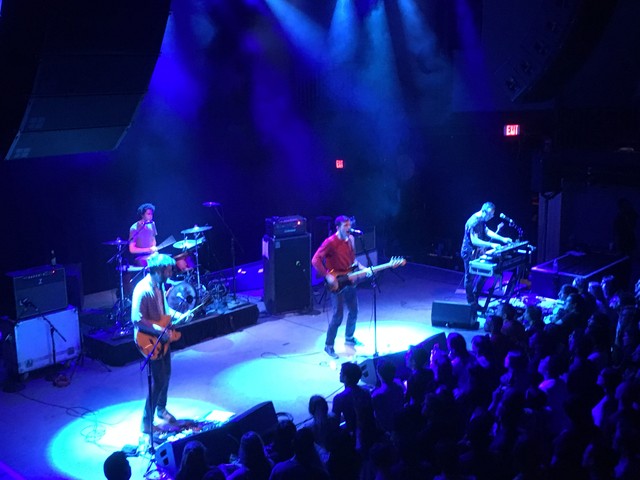 A fun high energy band that finally made it back to DC.
Father John Misty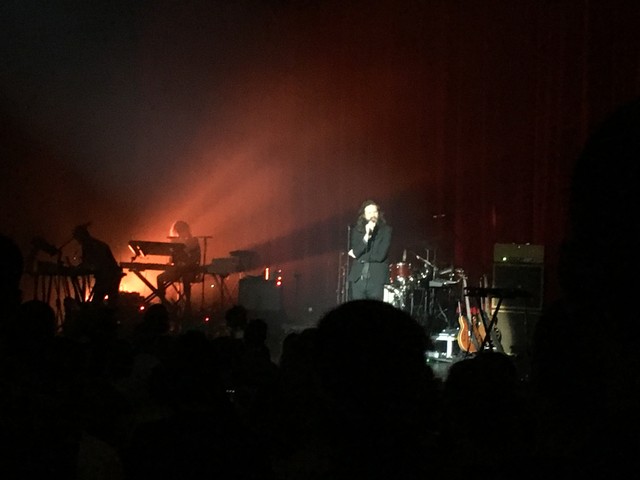 This is one of the stranger shows I've seen. Josh Tillman grew up in an evangelical community, took the preacheresque performance styles, and uses it to make rock music that doesn't match the—well, you may recognize the lyrics "I want to fuck you like an animal/I want to feel you from the inside."
You'll never see anything else like this.
The Kills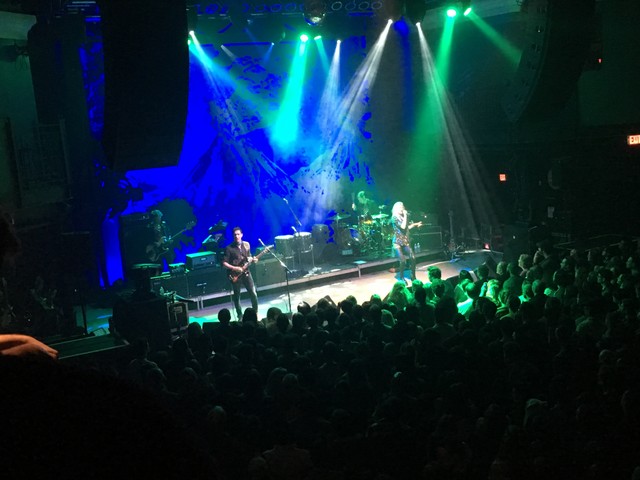 A few years ago, my friend Melody introduced me to this band as "you like weird music! Come see this concert with me." They're dark, in a cool, captivating way.
Rogue Wave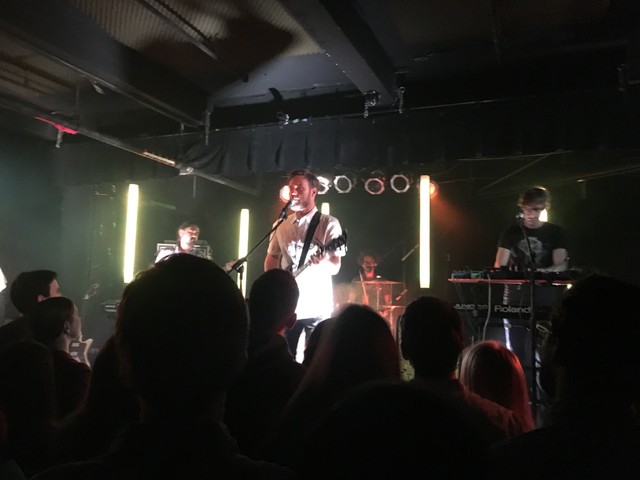 An old alt-rock staple. Last time I saw them was at Mizzou, where they were joined on stage by a toy dinosaur. They've abandoned a lot of their old playful theatrics and stick to the music.
And the music is good.
Two Door Cinema Club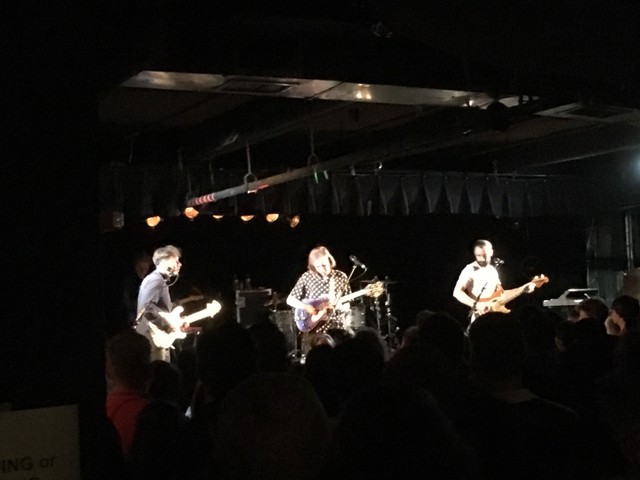 Beacon was a great album, but it was also 4 years ago. They told the album they're recording something new. Actually, the show felt like a "we're still around" tour.
Lucius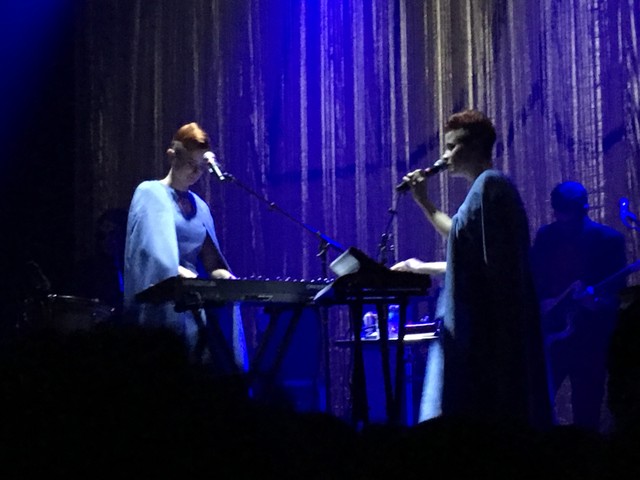 After seeing them in New York, Lucius announced two DC shows. So obviously we went again.
Trampled Under Foot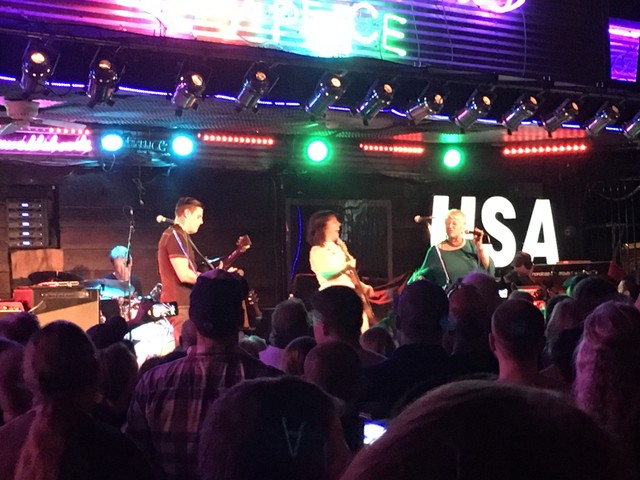 TUF is a brother, brother and sister Kansas City Blues band that frequents an old biker bar located alongside an active railroad track. They split up a few years ago just as they were getting national attention, in part because it's hard to tour and raise families at the same time.
This summer they played a few reunion show, and, being a family band, invited their mom onstage for a few songs.
Ryan Adams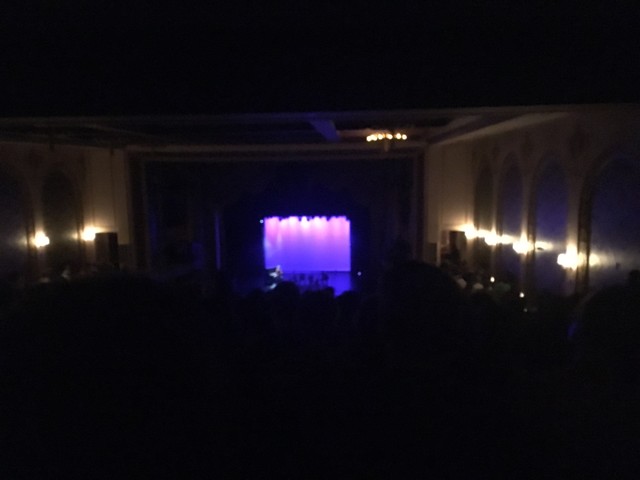 Pro-tip: if you're a musician, and you're playing an acoustic set in an old, historic building that just lost its air conditioner to a power surge in the middle of July, do not insist the venue keep the fans off and the doors closed. It makes people unhappy.
He could learn a few things from his friend Natalie Prass, who is a class act.
Case/Lang/Veirs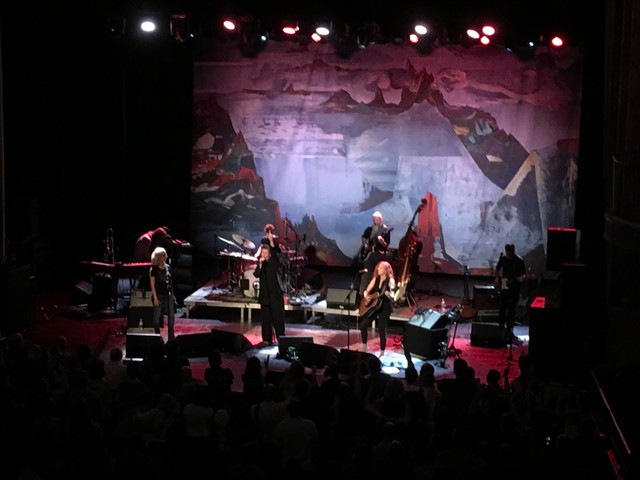 K.D. Lang, Neko Case, and Laura Veirs had an email chain along the lines of "hey, do you want to be in a band" and then this happened. They're each a force of nature in their own right, and, because it's not a Neko show without constant banter, they're also they're very funny.
Samantha Fish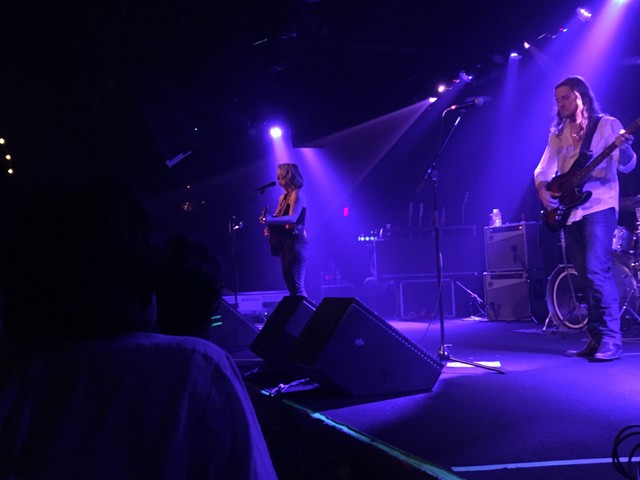 Samantha Fish is the new queen of the blues. She makes her own guitars, she tears up the stage, she takes an old musical tradition and fires it up with a black wind and a wild heart.
You need to see this. It will change your life.
The Hush Sound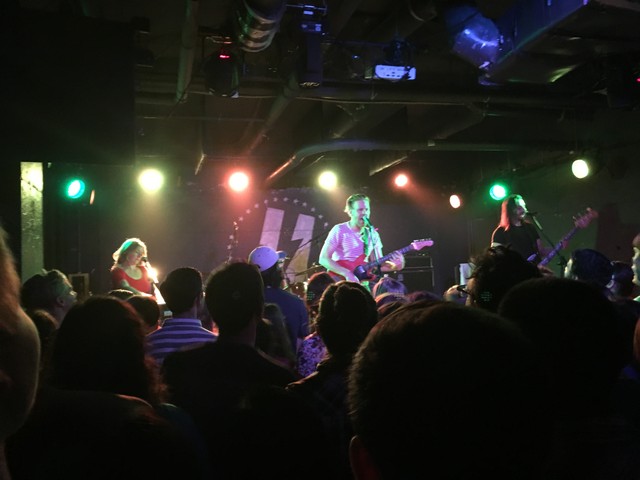 This is a band I listened to in high school. They split off to other projects, but came back for a anniversary tour ten years after the release of their hit "Like Vines" - a whirlwind show of hits and fan favorites. In the basement of U Street Music Hall, everyone over the age of 25 knew every word. Everyone under the age of 25 was like "I like this! Is this new?"
Julien Baker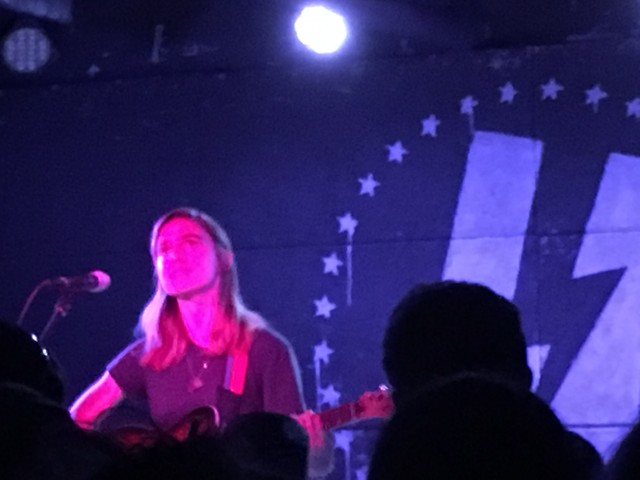 Baker comes from a small town and plays sad songs. She's also better at it than you'll ever be at, well, anything.
Jenny Lewis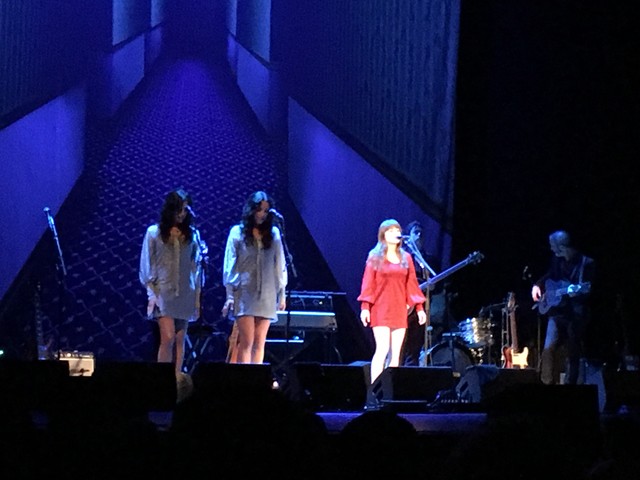 Another anniversary tour, this time for Jenny Lewis's Rabbit Fur Coat. Speaking of compelling writing and stage presence, I'd listened to this album once before seeing this show, and about 300 times since.
All Things Go
All Things Go is a DC music festival and over the top vehicle for Heineken branding. This year, it also followed a rainstorm that transformed the outdoor venue into a sea of mud, that covered every Heineken flag, Heineken can, Heinken stage, and Heineken canopy.
But Sofi Tukker was good.
Springtime Carnivore and La Sera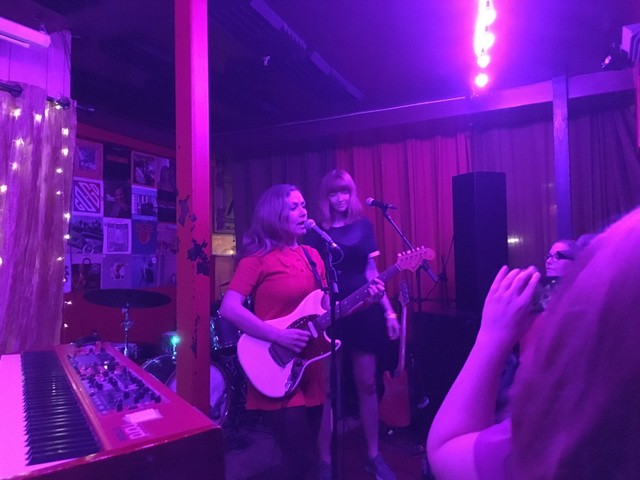 Greta Morgan, formerly of The Hush Sound (see above), now does her own thing called Springtime Carnivore. This year she teamed up with Katy Goodman of La Sera to do an cover album playing punk songs in their own style. They toured together playing both that and their own new albums. You should listen to all three, obviously.
Monarchy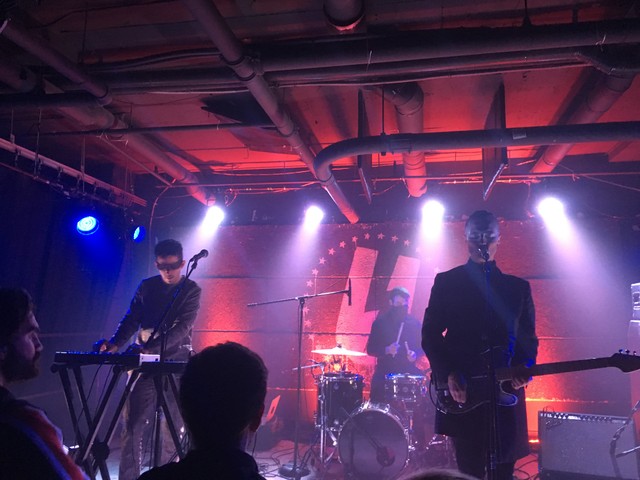 An English electronica band that Becca discovered several years ago. Perhaps because it was the night before the election, but these were less than 20 people at this show. We should change that next time they come to the US. Go listen - I'm not usually big on electronica but this is really cool.
Samantha Fish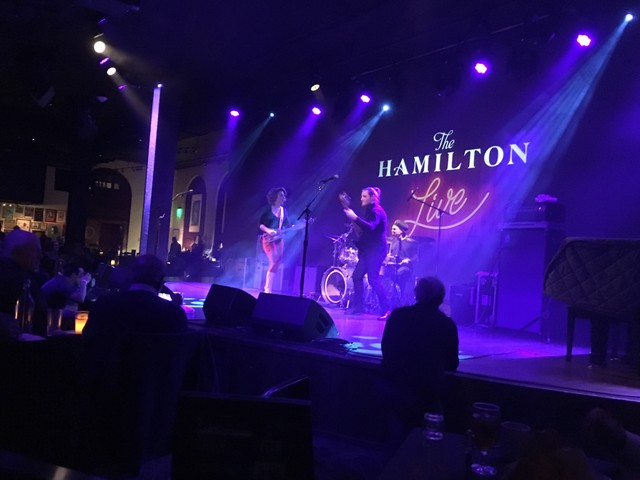 Again!
Lucius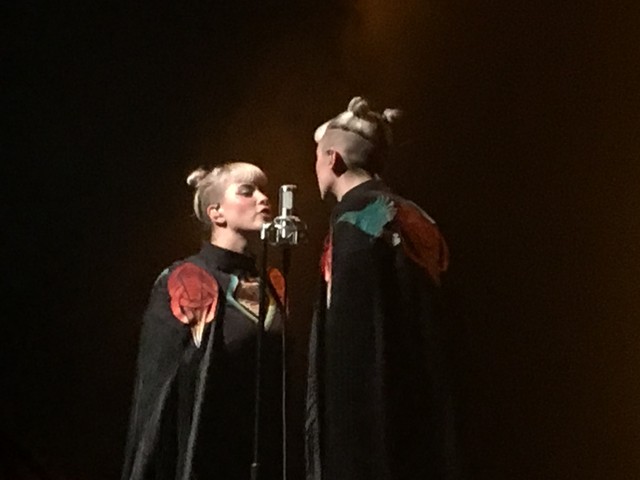 Having seen Lucius twice this year, I had a dilemma. It seems Becca and I were wanted in two places for Thanksgiving. To resolve this, my family met in San Francisco the week beforehand for the first annual "Luciusgiving," a new American tradition.
---
Looking to 2017, a few notes:
Samantha Fish is touring again. Lady Lamb has a new album out and will be touring as well. And there's a little band called TV Girl from New York. They're awesome people who you may recognize from the trailer of I'm With Joy, and they'll be on tour start in January. You should go.