2017 in Concert Photos
The best things in life are free. The second best things are concert tickets.
This year I broke 100 shows since moving to DC.
TV Girl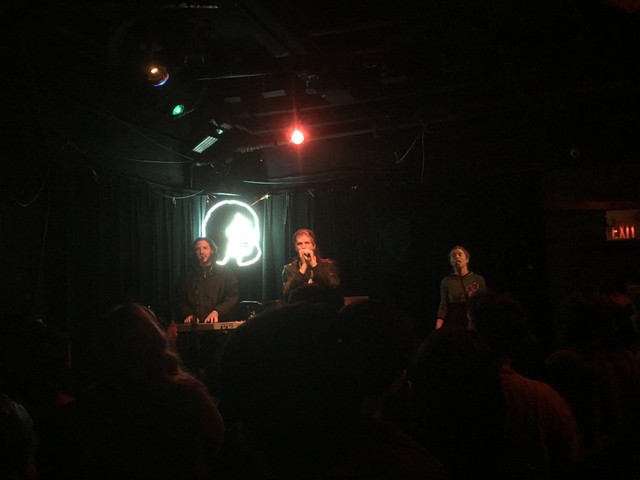 This band is a relatively unknown indie pop blends melodicness with audio samplings and twisted lyrics. You can hear some of their music in the trailer of Be The Shoe's latest short film, I'm With Joy, because they're also cool people like that.
Tokyo Police Club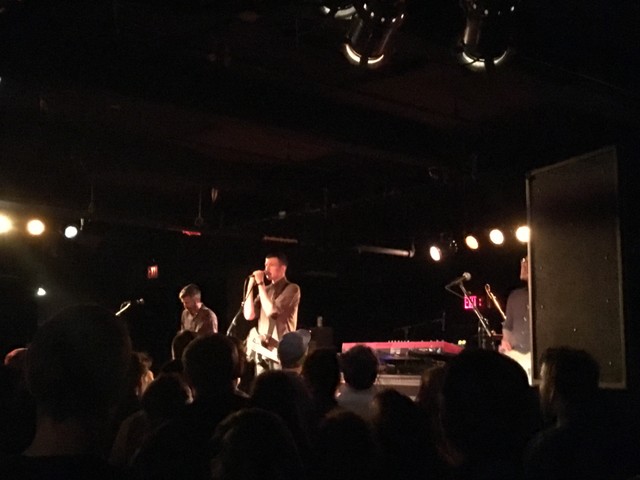 Tokyo Police Club is a big dance party. As much as I try to rack my brain for more, I've got nothing—they're just fun.
Mothers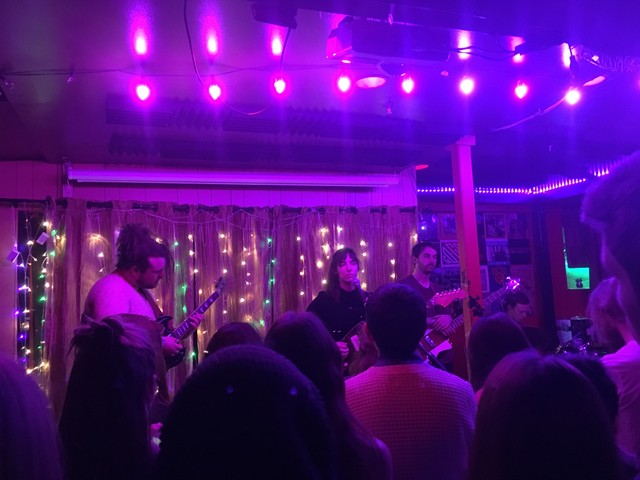 Kristine Leschper kind of reminds me of an American Courtney Barnett.
Austra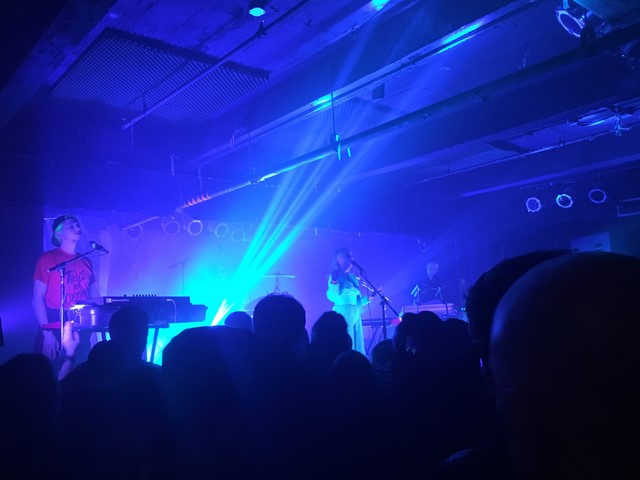 I'm not big on electronica, but this what it looks like done right. Austra treats their lights and funky warping sounds like instruments. They complement the lead singer and flush out the experience without trampling on it, and the result is both entrancing and melodic.
Esme Patterson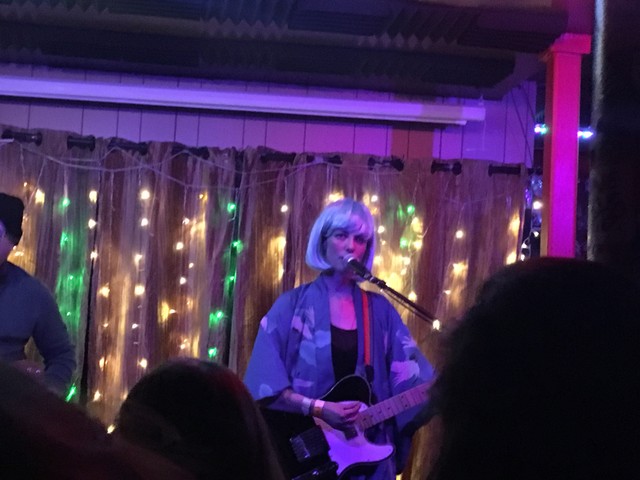 The music writers talk about her solo act in the context of her band, Paper Bird. I didn't know anything about that going in. Her sound is minimalist, with an emphasis on lyrics. In a way it feels like a local band that's mastered its art but hasn't been discovered yet. Or maybe that's just the basement of Songbyrd talking.
Lady Lamb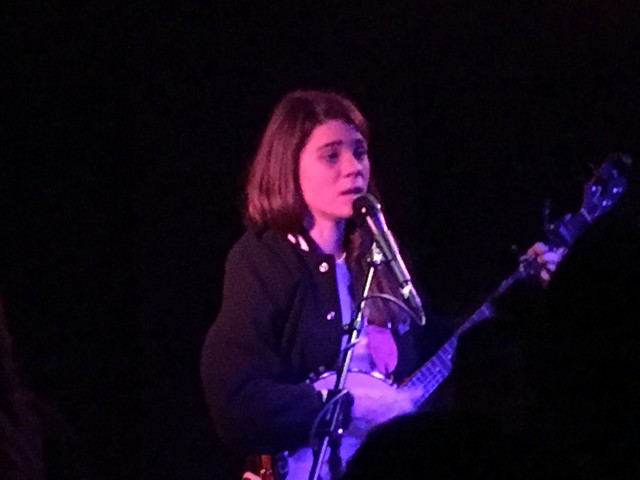 Her new album, Tender Warriors Club is a soft an emotional detour from After, which involved a lot of metaphors about humans and animals and blood. She's staggeringly talented. If you haven't seen her, do it.
Wilco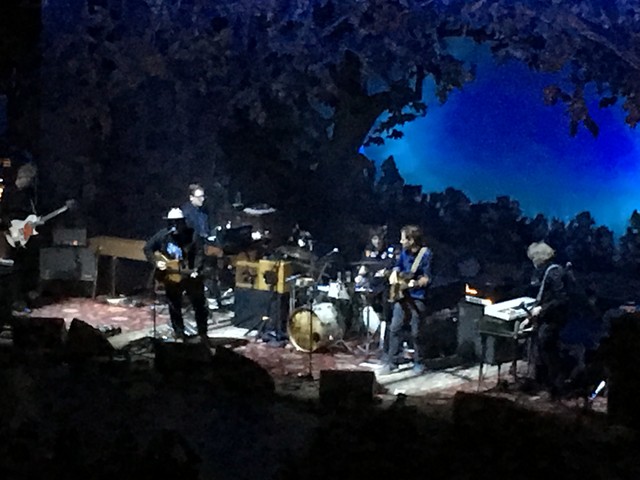 The biggest rock band on earth played the Beacon Theater in New York this year.
Sofi Tucker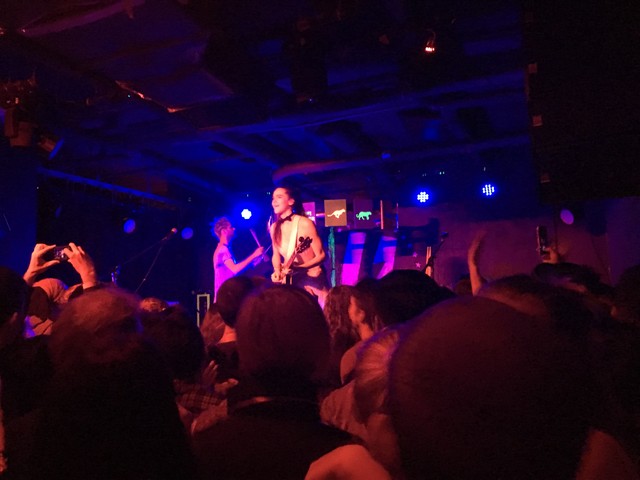 We saw Sofi last year at All Things Muddy, so if she's back, we're going. Their discography is still short, but their stage presence is incredible and their fanbase is growing fast.
Big Thief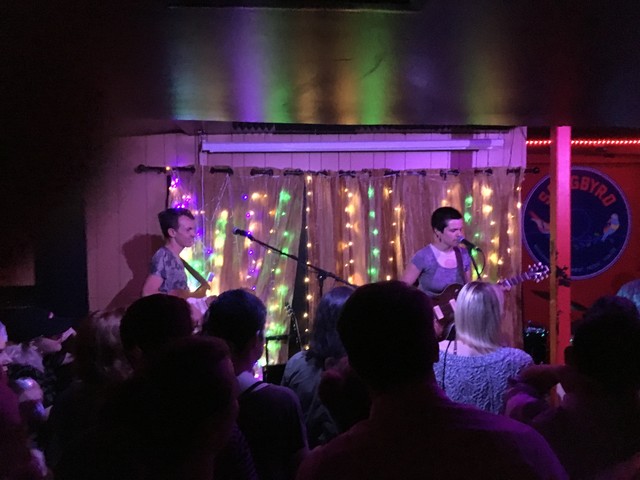 A chill, vivid little indie band.
Portugal The Man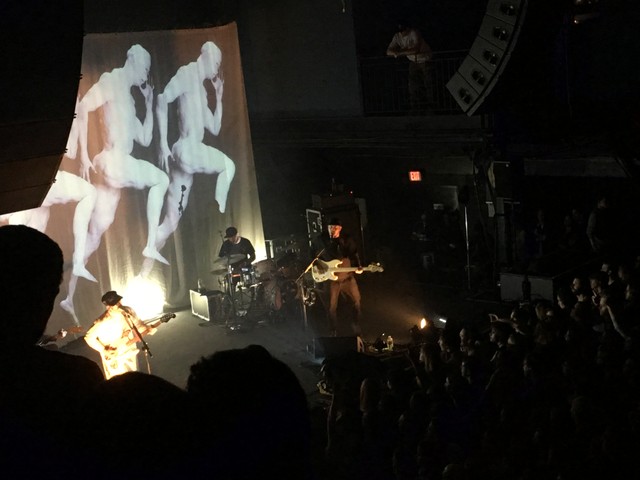 With slightly revolutionary undertones, Portugal the Man is a lively show with dedicated fanbase. With their latest tour they've gone from relatively unknown to something you hear on the radio.
But every time I listen to their new album, there's this line, gotta be the shoes that always grabs my attention. No, they are no in fact giving a shout out out to the creators of I'm With Joy. Yes, I checked.
Samantha Fish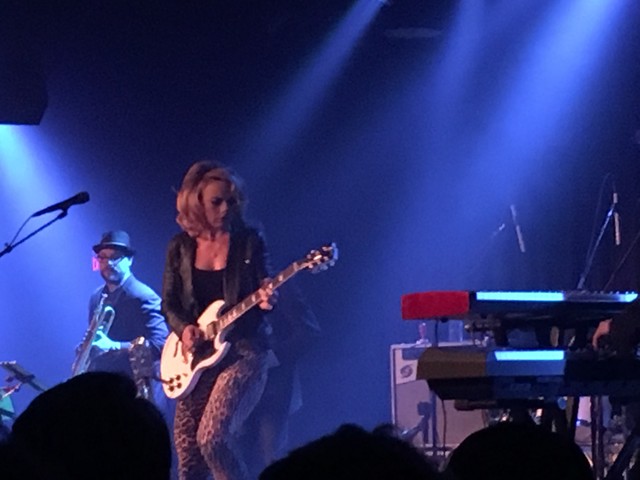 Fish is the new queen of the blues. This was the show that convinced me to write about her.
Lydia Ainsworth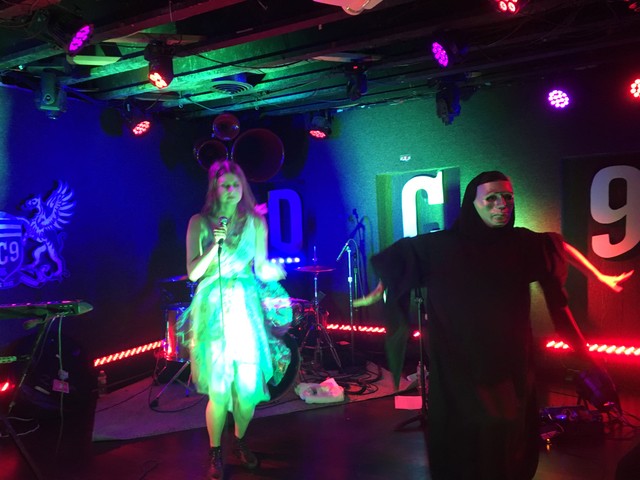 Yes, the ghost thing is part of the act. Some musicians just get up there and play. Some create unique experiences. Lydia Ainsworth is the latter.
Surfer Blood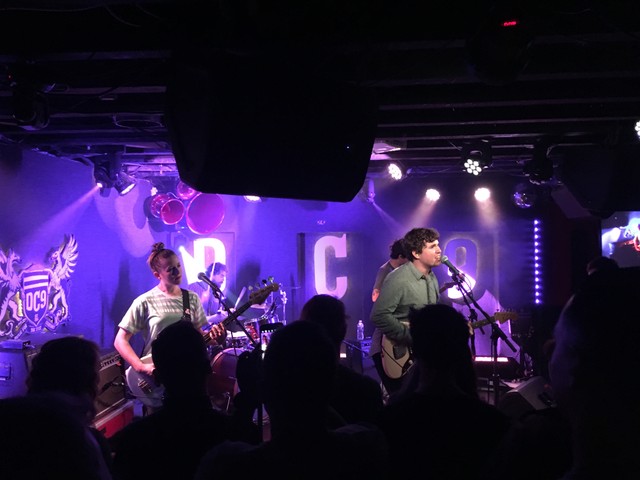 Back at DC9 with a few new members, this beach rock band sells their own merch and runs their own sound board.
The New Pornographers
The New Pornographers need no introduction. If you haven't checked our their individual stuff, I highly recommend, well, all of them.
Jazzfest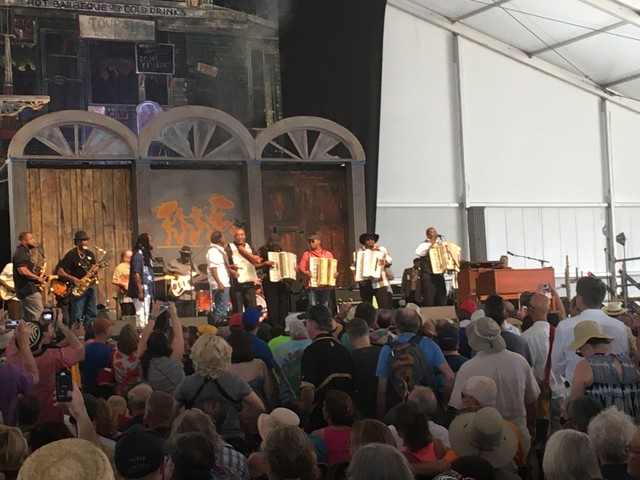 We saw two straight days of music in New Orleans. Photo from the Blues Tent.
Mitski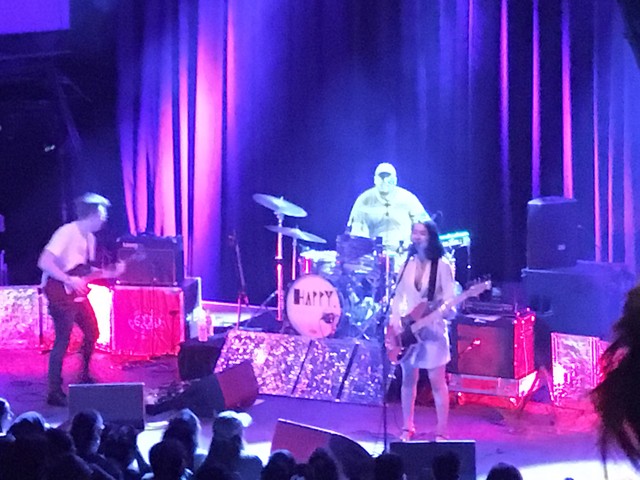 I went to this show exhausted and totally brain-fried, and just slipped straight into a vocal guitar-fueled trance. Only looking back did I realize my favorite thing about this show: her writing is awesome. She describes her music as a family member and a friend that lives inside her head. I only sort of know what that means, but it shows in its strange, intimate familiarity.
Tristen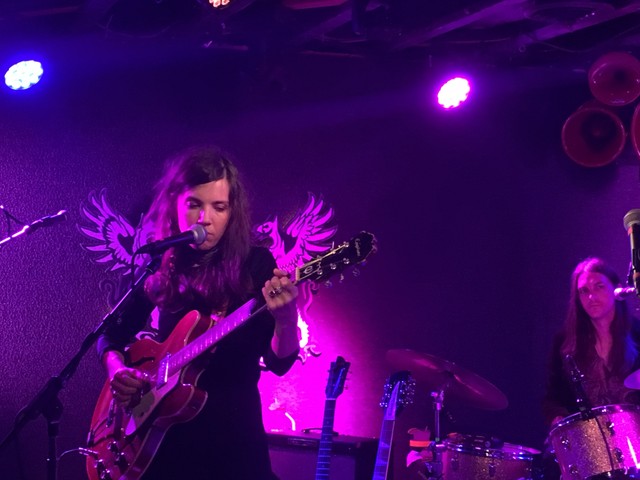 Tristen opened for BellX1 a few years ago and I've seen every tour since. In my opinion, her last visit to DC9 wasn't nearly crowded enough. You should look her up; she's crazy talented and world-class performer.
Joseph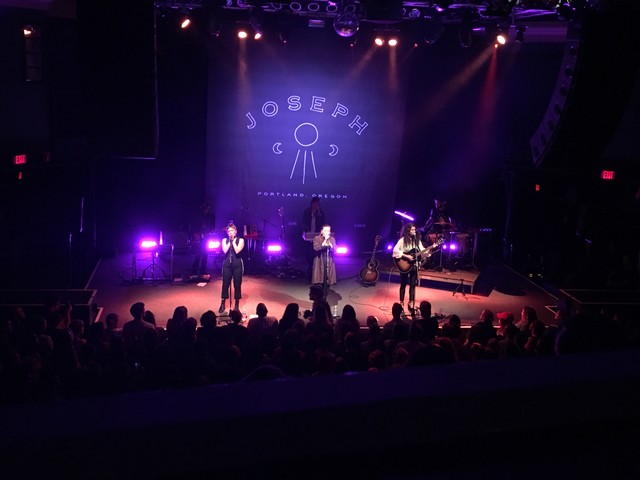 Joseph is a trio of sisters from Seattle most famous for S.O.S. I didn't know them going in and bought the album going out.
Hundred Waters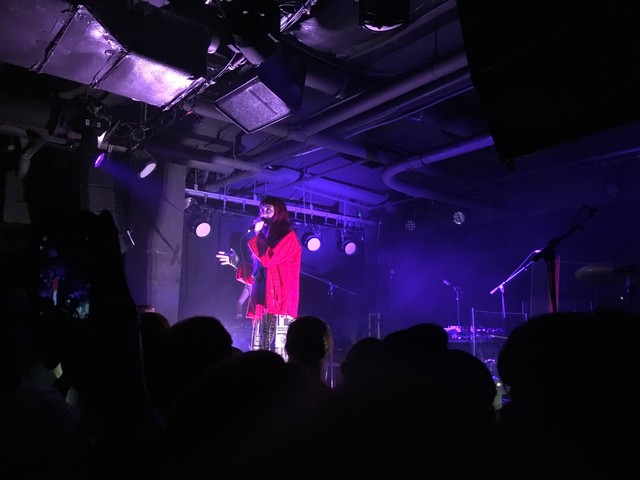 A mellow, soothing, electric indie rock band out of Florida.
The XX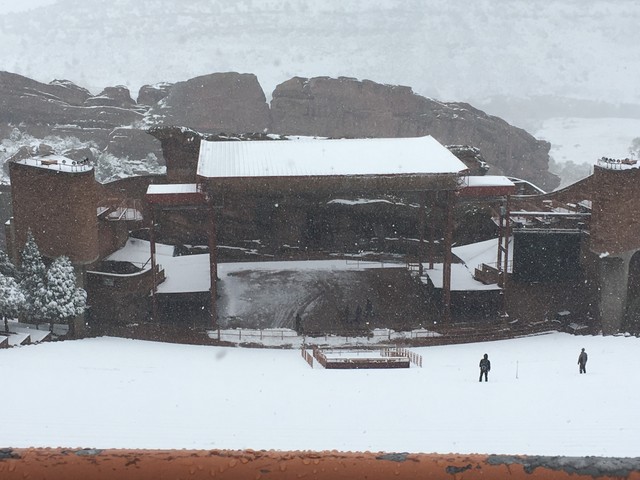 We went to Denver to, amongst other things, see the XX play the No. 1 outdoor concert venue in the world: an amphitheater built in the ancient Greek style using the surrounding boulders as a tool for the acoustics.
There was just one small problem: the temperature dropped 30 degrees in a day and covered the venue in 6 inches of snow.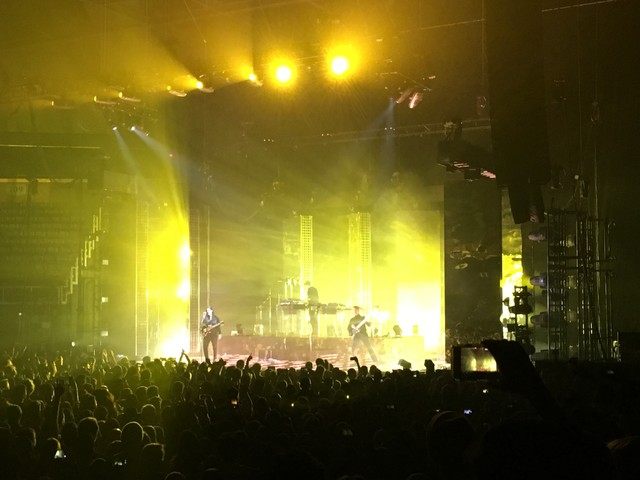 Red Rocks never cancels shows. There's video of people watching concerts in the pouring down rain and hail. Our Denverite friends were shocked, but they switched venues.
Even with the change of venue, The XX was magic live. Go see them.
Julien Baker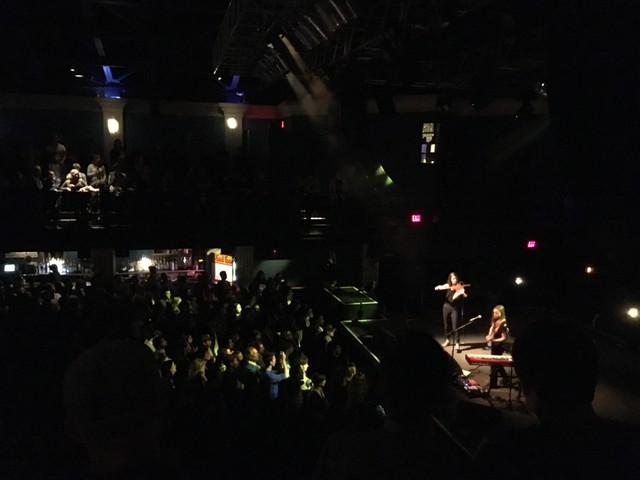 Julien is a lifelong guitarist out of Memphis, and self-described tragic optimist. Her music is sad, mellow, but also frequently about meaning and discovering "I'm not garbage."
She's joined in this blurry photo by a violinist, who's a great addition to the one-woman band.
Natalie Prass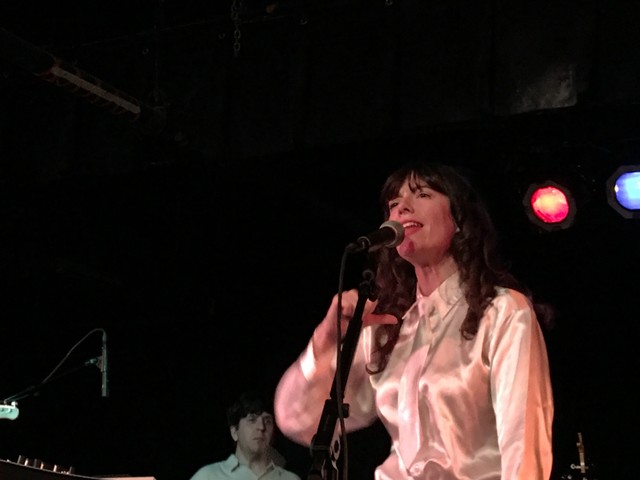 A few years back, reviews of Prass's first album described her as having the voice of a Disney princess, partially based on "It is You." Her poster has a cartoonish look that reflects the same sentiment. It's wrong. She's not a princess; she's an artist.
A classically trained vocalist, her new songs take a quick step into pop star territory, a step back into something that feels like the 70's, followed by a bridge I can only describe as electric jazz on the keyboard. If you're struggling to picture what this sounds like, it's not just my botched depiction at fault. It's playful and risky and unique, and it rolls off her tongue naturally like she was born doing this.
I'm waiting for the album.
Josh Ritter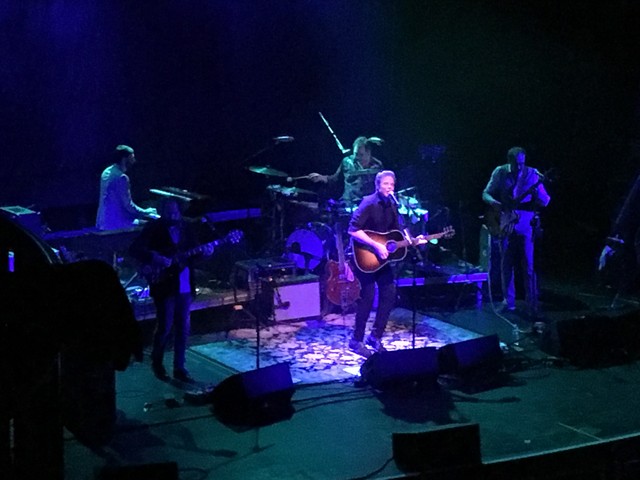 Sometimes I have friends who say "want to come see this concert," and I say yes and ask questions later. I'd heard the name and spent a grand total of 45 minutes listening to Josh Ritter before going to this show. I walked out owning two albums.
He jumps up and down as he plays. There are moments he appears to be in a musical trance and he pulls us into it with him. His lyrics are weird—_I went to the doctor who sent me to a doctor / Who sent me to a doctor who sent me to a room / And that's where I waited with the world in and around me / And the voices in my head jangling 'round in a tomb_—but they tell detailed, intimate stories. Ritter studied Scottish folk music, and it shows.
Kaitlyn Aurelia Smith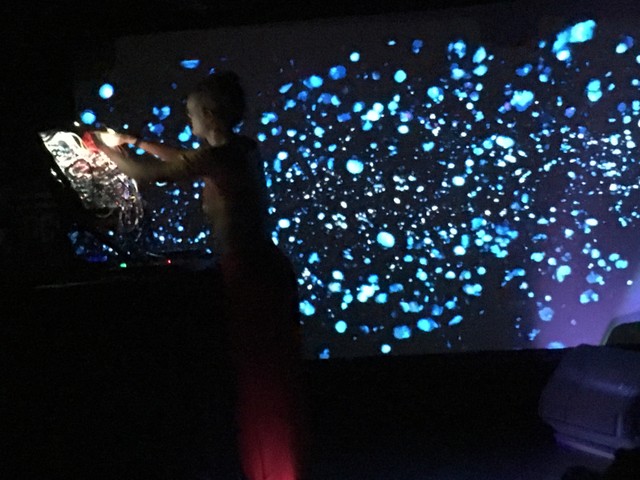 Smith has a big screen, a headset, and a board full of wires. She uses this to mesh her singing with subatomic visual abstractions and electronica vibes.
I appreciate many genres, styles, and give most of what I see some kind of raving review. This one isn't for me.
Courtney Barnett and Kurt Vile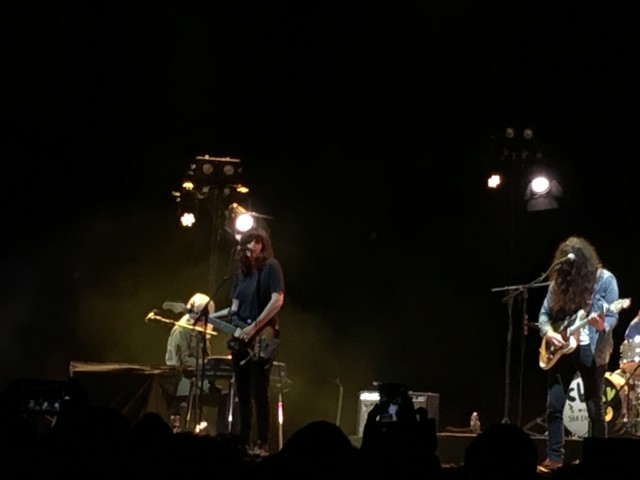 Barnett is an Aussie singer-songwriter and generally awesome person with weird lyrics that turn organic vegetables philosophical. Vile is from The War on Drugs and is… fine.
Tegan and Sera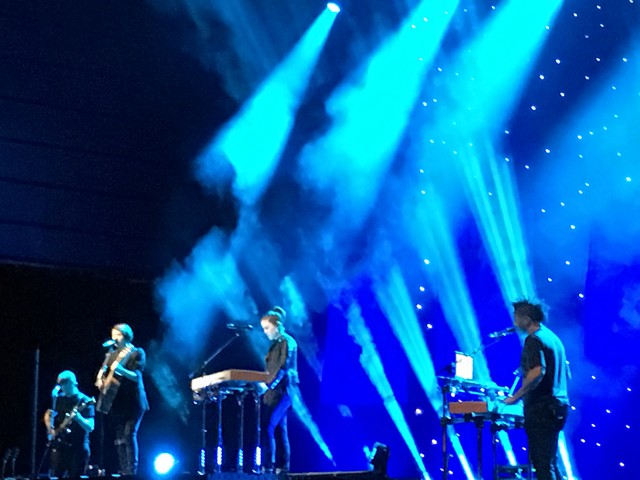 The very funny iconic Canadian duo played an acoustic show for the ten year anniversary of an album I'd never listened to in full before. Tegan and Sara is one of those bands who I couldn't name a song from, but half of what they play falls into the "oh, I've heard that! This is one of theirs?" category. Clearly that needs to change. They're great on stage.
Alex Clare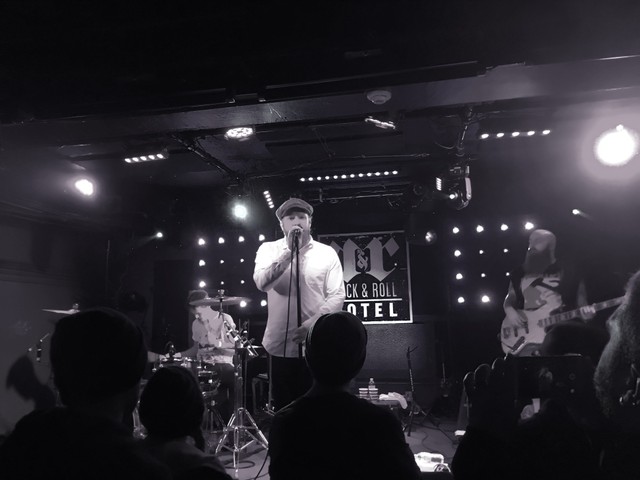 You might not know his name (or his beard) but you know his music. It's riveting, deeply personal, and borrows from so many genres its described as "soul, alt rock, and dubstep," and yeah, I can kind of hear that.
Odessza and Sofi Tucker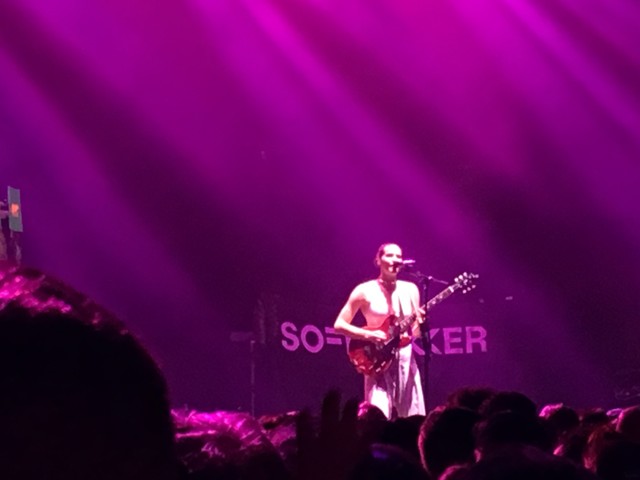 We've already talked about Sofi. She's still fun.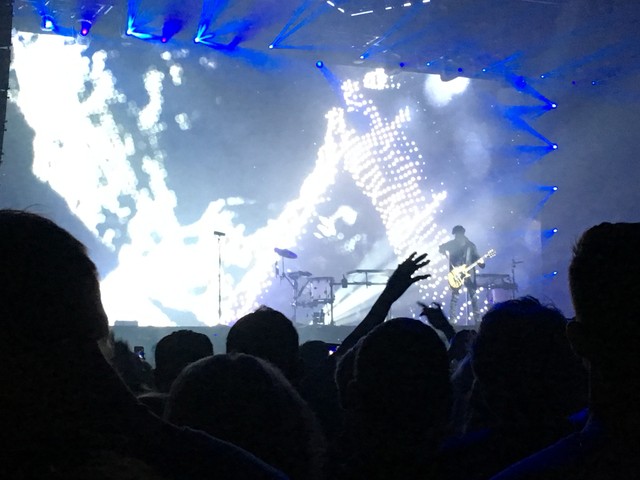 Odessza has big lights, trumpets, a drum line, plays guitar like a violin, and more modulating/electro processing gadgets than I've ever seen on stage at one time.
I have sensory overload.
They also have a big gerbil.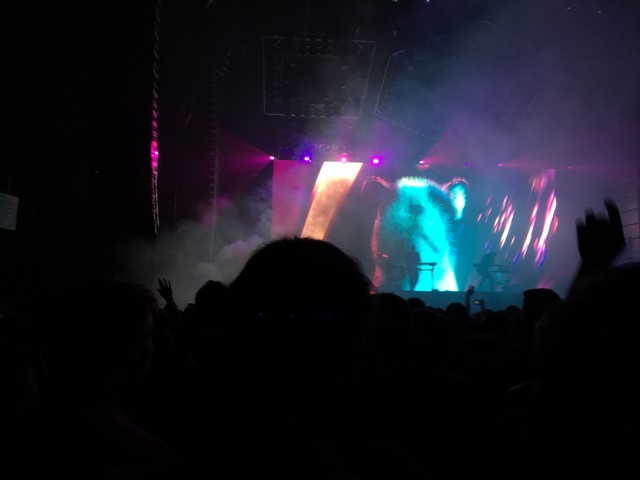 Emily Haines and the Soft Skeleton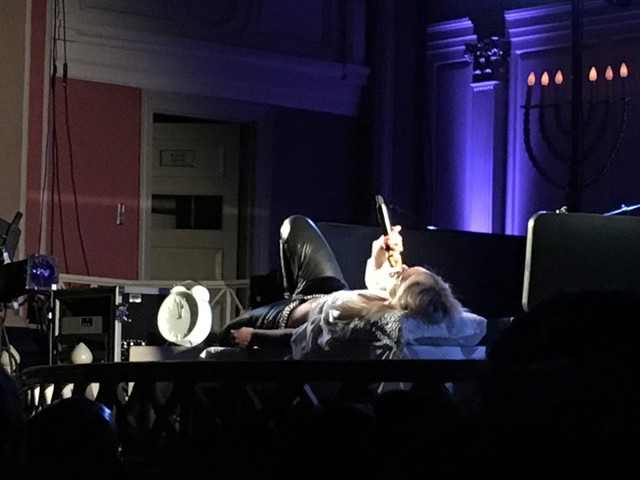 Emily Haines, the legendary lead singer of of Metric, is on tour with her solo project: an introspective acoustic album called Choir of the Mind. And most musicians would get up, play it, round the show off with some hits and bow out, and it would be great.
But Emily has an understands the medium of live music in a way that very few musicians do. The stage is an instrument, and her performances are theatrical. She uses Choir of the Mind to tell a story, a complex and personal vehicle that's seamlessly intwined with the album. It's unique and captivating.
If you're not a Metric fan yet, you should probably get that checked out.
Samantha Fish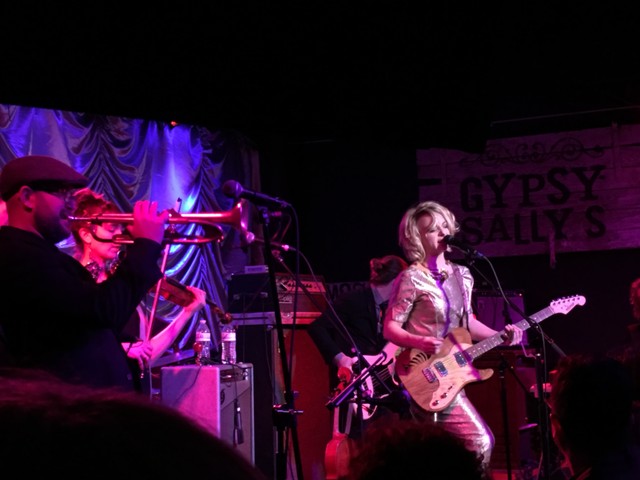 They're back in DC on their Belle of the West tour, for the second album she's released this year. She's added a violinist to the band right alongside the electric guitar.
Most Fish shows contain a little of everything, but tonight was exclusively songs from her 2017 releases. As much as I always want to hear Road Runner for the 300th time, it gave her space to perform almost the entirety of both new albums.
Spoon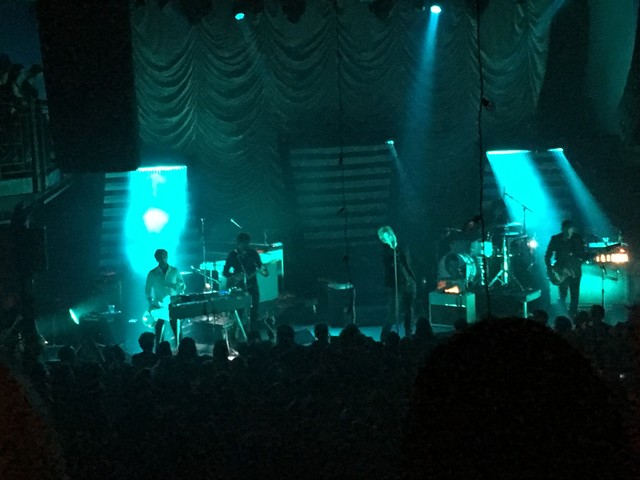 We closed out the year with Spoon on December 30. They're on tour with a new album on their 15th or 20th visit to the 9:30 Club, but who's counting? Their performance is a classic no-frills rock show that jumps seamlessly back and forth between classics and new stuff.