What's Old is Blue Again
There's an old biker bar concert venue in Kansas City built on the railroad tracks a few miles off the beaten path. I was in town to see friends, family, and Trampled Under Foot, a local institution of a band who had recently landed a spot in NPR's best music of 2013.
Half the audience was in their sixties and rode in on noisy Harleys, with long white beards and leather jackets. The venue slung barbecue out the back and timed the show so the breaks would align with the train schedule. While freight trains did rock the earth as they stormed by, they consistently did it between acts or at least between songs.
We were sitting up in the rafters, and a tall blond twenty-something in boots smiled as she slid by us to the reserved seats.
I don't write about music often, because for as many shows as I see, as many bands as I follow, it feels sort of trite to pile my uninformed ruminations on top of the string of concert photos (Yeah, man. We get it, you fucking show off.)
This one is different. I didn't even realize she was the opener when she was sitting there, but she took the stage, gripped the audience like an electric guitar and jumped straight into Miles to Go.
Her name was Samantha Fish. She plays a homemade cigar box guitar, and she's the greatest bluesman of her generation.
---
Yes, I recognize a few problems with this thesis: first, who's the competition? Can you name any other 20-something blues musicians, at all?
Second, I am an ignoramus. I've seen Buddy Guy twice, Bonnie Raitt once, but I couldn't name a Howling Wolf or a Muddy Water's song. I am completely unqualified to write about this.
---
In that first show, Fish touted her new album, Black Wind Howlin'. She mentioned that some of the Blues critics who had praised her debut were a little iffy about it. That sounds like country to me. Fair. "Last September," which closes the album, is a country song. But it's also a good song, so what are they complaining about?
I bought the album that night.
Fish also plays a handful of covers, notably "I Put a Spell on You." At The Hamilton in 2016, she mentioned that after she stopped playing it, her fans started requesting it.
And rightfully so. Her rendition is captivating. It's also a completely different performance from the original: more fire and less smoke, if you will.
But I didn't know any of that when I heard it. I just knew it was awesome.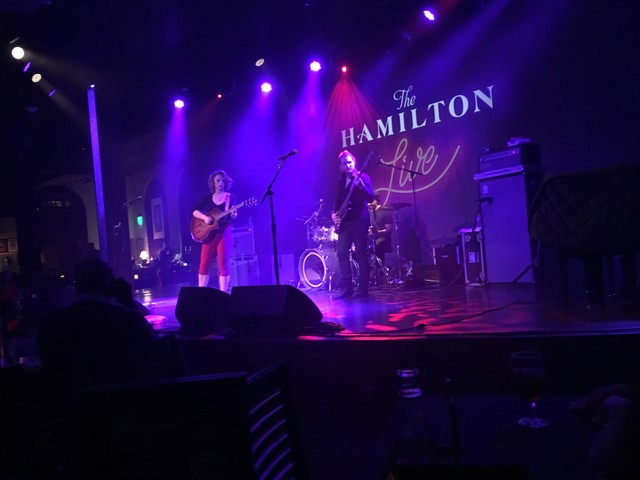 ---
"It seems the Blues can sell everything but the Blues, what went wrong?" Richard L'Hommedieu wrote in a post entitled State of the Blues. He argued that purists, in trying to keep the music the way in was in the 50s and 60s had strangled the genre.
He has a point. Music doesn't work like that. No art form does.
It's hard for people to read old books. They can feel staid, dry, or at some point just make no sense at all. This isn't the book's fault. It's not the reader's fault for being a TV-addicted snapchatting philistine. These things are created in a context and the people who discovered them for the first time did so in that context.
You can have a completely different experience hearing a song played in live set versus listening to it as part of a Spotify playlist or as a vinyl record. It can speak to you differently at different points in your life.
And there's a chance it loses that context as it ages, and it gets harder to relate to if you come to it for a first time.
So, to expand the audience for a style of music, especially for the next generation, you need to reestablish the thing for a new context.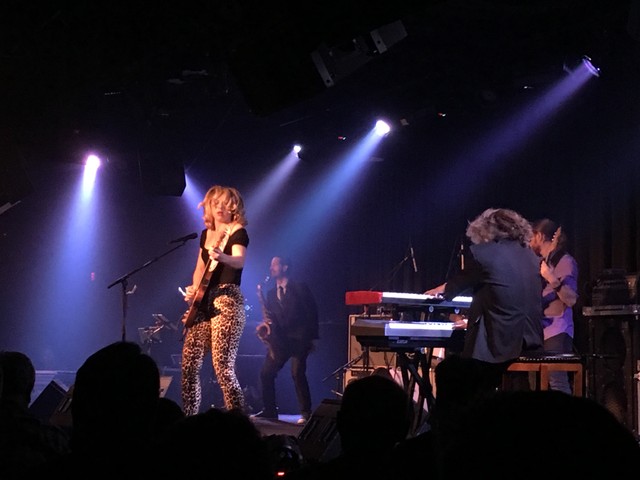 I bought Fish's latest album, Chills and Fever, the day it came out. As I was listening to it during my commute, I noticed something was odd. Her other albums have a fiery wild-woman streak to them. It's Wildheart and Bitch on the Run and just blame the whole thing on the moon. She still spans genres, but these lyrics were something else.
The hurt's all gone
When you kiss me, yeah
The hurt's all gone
'Til you go away
Chills and Fever was made entirely of lesser-known 60s Soul and R&B covers.
It's not Wildheart and it "may catch many of her fans off guard," the Kansas City Star wrote, "But Fish said the sound of Chills represents music she has been deeply interested in for a long time."
I saw her play it live at The Birchmere a few weeks ago. She'd fleshed out her band with two New Orleans brass players, letting her expand into new kinds of sound. Is it different? Yeah, but she still rules the stage with a cigar box guitar.
And naysayers will be naysayers, but fundamentally, this is what Fish does: she takes old music and she makes it fresh. She thrashes it through an electric guitar and makes the crowd go wild for it. She makes it hers. She makes it ours, for the first time, again.